Nantahala Gorge/River the North Carolina side of the Appalachian- Smokies before arriving at Cherokee NC, if you go through Bryson City tucked in there is the Nantahala a beautiful area — with 2-3 whitewater rapids. A great campground I may have mentioned to you before. At the Nantahala Outdoor Center you can see the bridge going across the Nantahala, as well as, the lane markings. Some say are they are from the 1996 Atlanta Summer Olympics. Source of information is Wikipedia—>
The Centennial Olympic Park bombing was a domestic terrorist pipe bombing attack on the Centennial Olympic Park in Atlanta, Georgia, on July 27 during the 1996 Summer Olympics.
Part 1)
The blast directly killed 1 person and injured 111 others; another person later died of a heart attack. It was the first of four bombings committed by Eric Rudolph.Security guard Richard Jewell discovered the bomb before detonation and cleared most of the spectators out of the park. Rudolph, a carpenter and handyman, had detonated three pipe bombs inside a U.S. military ALICE Pack.
There was awhile Richard Jewell was accused & considered the bomber.
This was eventually put aside.
Then we went from naming Eric Rudolf to years of looking / manhunt & then —->
Part 2)
After Jewell was cleared, the FBI admitted it had no other suspects, and the investigation made little progress until early 1997, when two more bombings took place at an abortion clinic and a lesbian nightclub, both in the Atlanta area. Similarities in the bomb design allowed investigators to conclude that this was the work of the same perpetrator. One more bombing of an abortion clinic, this time in Birmingham, Alabama, which killed a policeman working as a security guard and seriously injured nurse Emily Lyons, gave the FBI crucial clues including a partial license plate.
The plate and other clues led the FBI to identify Eric Robert Rudolph as a suspect. Rudolph eluded capture and became a fugitive; officials believed he had disappeared into the rugged southern Appalachian Mountains, familiar from his youth. On May 5, 1998, the FBI named him as one of its ten most wanted fugitives and offered a $1 million reward for information leading directly to his arrest. On October 14, 1998, the Department of Justice formally named Rudolph as its suspect in all four bombings.
Part 3)
After more than five years on the run, Rudolph was arrested on May 31, 2003, in Murphy, North Carolina, by a rookie police officer, Jeffrey Scott Postell of the Murphy Police Department behind a Save-A-Lot store at about 4 a.m.; Postell, on routine patrol, had originally suspected a burglary in progress.
(Sidenote— my friend and I were hiking/whitewater rafting through to the area, oblivious to all of this, at the time. )
She had experience with whitewater rafting, whereas I had just hiking experience. Beginning with a guided whitewater trip on the Ocoee River then making our hiking onto see waterfalls as time would allow. An extremely funny story occurs on a hike to the Grotto Waterfalls trail, off of the Roaring Fork motor trail. A motor trail is self-explanatory, on it are opportunities to better trails without wheels.
We miscalculated our time needed to hike in & out. The result was a very dark night, two tired ladies, who were very chilled and peaceful until…until… this screaming sound began. Then it was moving. Neither of us had had any experience with this screaming thing on a very dark night. Picture a very dark night, no one is around at all. The vehicle is a mile or so down the paved road, once we are out/off the hiking trail. We make it to the vehicle, both very shaken, after using all of our mental faculties to stay calm & rational. We had gone through every single bird, reptile, mammal we could think of just to keep ourselves calm. As well as finding the sturdiest, strongest, hiking staff with a point in hand, honed while quietly speaking and stepping. Thankfully, we were back in the vehicle. We arrived at our destination, able to shower, as minutes go by without any strangeness… we breathe easy. Everything sinks in and we laugh! There was a creature we have to learn about, Good night! 💤 Good Morning, there was an owl 🦉 —— No not an owl — It was — 🦊 Fox! A red fox who sounds like a scary stalker. If you would like to see & hear how true this lil Fox is.. Google red fox and choose the YouTube then close your eyes.
https://www.youtube.com/watch?v=zBpZTo1dlPM
Yes, we were warned, Song of Solomon lil foxes 🦊
King James Version
Take us the foxes, the little foxes, that spoil the vines: for our vines have tender grapes.
*SOURCE*
https://biblehub.com/kjv/songs/2-15.htm
Christ Found in the Street, and Brought to the Church. Ss 3:1-5
Christ found in the street, and brought to the church. SS 3:1-5 Often I seek my Lord by night, Jesus, my Love, my soul's delight; With warm desire and restless thought I seek him oft, but find him not. Then I arise and search the street, Till I my Lord, my Savior meet: I ask the watchmen of the night, "Where did you see my soul's delight?" Sometimes I find him in my way, Directed by a heav'nly ray; I leap for joy to see his face, And hold him fast in mine embrace. [I bring him to my mother's …
Isaac Watts—The Psalms and Hymns of Isaac Watts
All of this intermingled into the Nantahala River/Gorge. To say our trip was interesting would be gross understatement of the telling.
We chose areas without any contact to fully enjoy our experience. No cell phones at this point. If memory serves me. He was captured so close to where we were. Always I/ we have felt so very protected looking back on all of this. We found out when we made a phone call coming out of the Nantahala & before getting back on the interstate heading back home 8-12 hours)
Part 4)
The rest of his story—-filling in some of the information—-
On April 8, 2005, the government announced Rudolph would plead guilty to all four bombings, including the Centennial Olympic Park attack.
Rudolph is serving four life terms without the possibility of parole at ADX Florence supermax prison in Florence, Colorado.
Rudolph's justification for the bombings according to; his April 13, 2005 statement, was political:
In the summer of 1996, the world converged upon Atlanta for the Olympic Games. Under the protection and auspices of the regime in Washington millions of people came to celebrate the ideals of global socialism. Multinational corporations spent billions of dollars, and Washington organized an army of security to protect these best of all games. Even though the conception and purpose of the so-called Olympic movement is to promote the values of global socialism, as perfectly expressed in the song Imagine by John Lennon, which was the theme of the 1996 Games even though the purpose of the Olympics is to promote these ideals, the purpose of the attack on July 27 was to confound, anger and embarrass the Washington government in the eyes of the world for its abominable sanctioning of abortion on demand.
The plan was to force the cancellation of the Games,or at least create a state of insecurity to empty the streets around the venues and thereby eat into the vast amounts of money invested.
On August 22, 2005, Rudolph, who had previously received a life sentence for the Alabama bombing, was sentenced to three concurrent terms of life imprisonment without parole for the Georgia incidents. Rudolph read a statement at his sentencing in which he apologized to the victims and families only of the Centennial Park bombing, reiterating that he was angry at the government and hoped the Olympics would be canceled. At his sentencing, fourteen other victims or relatives gave statements, including the widower of Alice Hawthorne.
Rudolph's former sister-in-law, Deborah Rudolph, talked about the irony of Rudolph's plea deal putting him in custody of a government he hates. "Knowing that he's living under government control for the rest of his life, I think that's worse to him than death," she told the San Diego Union Tribune in 2005.
As reported in an April 8, 2013, Alabama blog, in February 2013, LuLu.com published Rudolph's book, Between the Lines of Drift: The Memoirs of a Militant, and in April 2013 the U.S. Attorney General seized his $200 royalty to help pay off the $1 million that Rudolph owes in restitution to the state of Alabama.
Have you ever felt like you were moving through life with a great amount Grace?
I appreciate every moment I have been given. There isn't any time for complaints. There is too much to be thankful for every day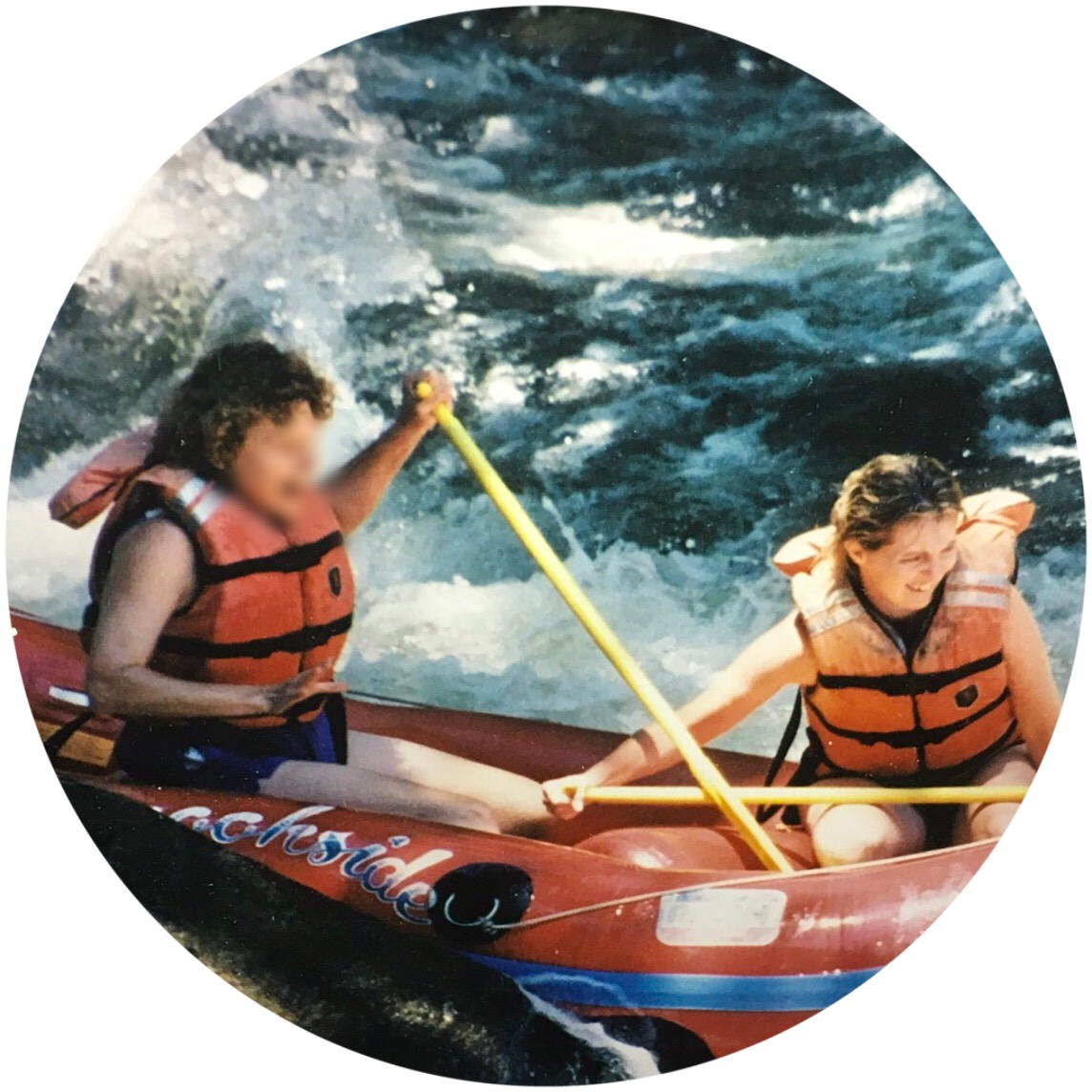 Sent from my iPad and