The lifetime of seeking our unique self through a higher path can find true Peace, comfort and strength.
I am sharing a portion of what led to my unique human/chronic journey.
The picture of me with the short bangs/haircut isn't as sad as I appear. It was my first exhibition on my own with judges. Yet, it had been done at the end of a very long day. I was sleepy, very sleepy. I was also very very happy about the win. It doesn't look like it at all, right? The other picture I can't even remember the circumstances around it. My best guess? I was posing with one of my parents winning ribbons. We went to a lot of rose shows.
The undeniable scent of a rose only God can create. An infinite Philosophy as my Father taught me both earthly and Heavenly one couldn't without the other.
While the intense pain of losing my earthly Father all he taught me about God the Father would be my path of survival so many years later.
None of this easy, but as he clearly stated in the article about hybridization of a new type rose it takes time, patience, and perseverance. I had been his most observant pupil while he created a miniature pink rose named after me. He taught me how to enter my first exhibition. Every time I smell the scent of a rose, I am transported back to every rose show we experienced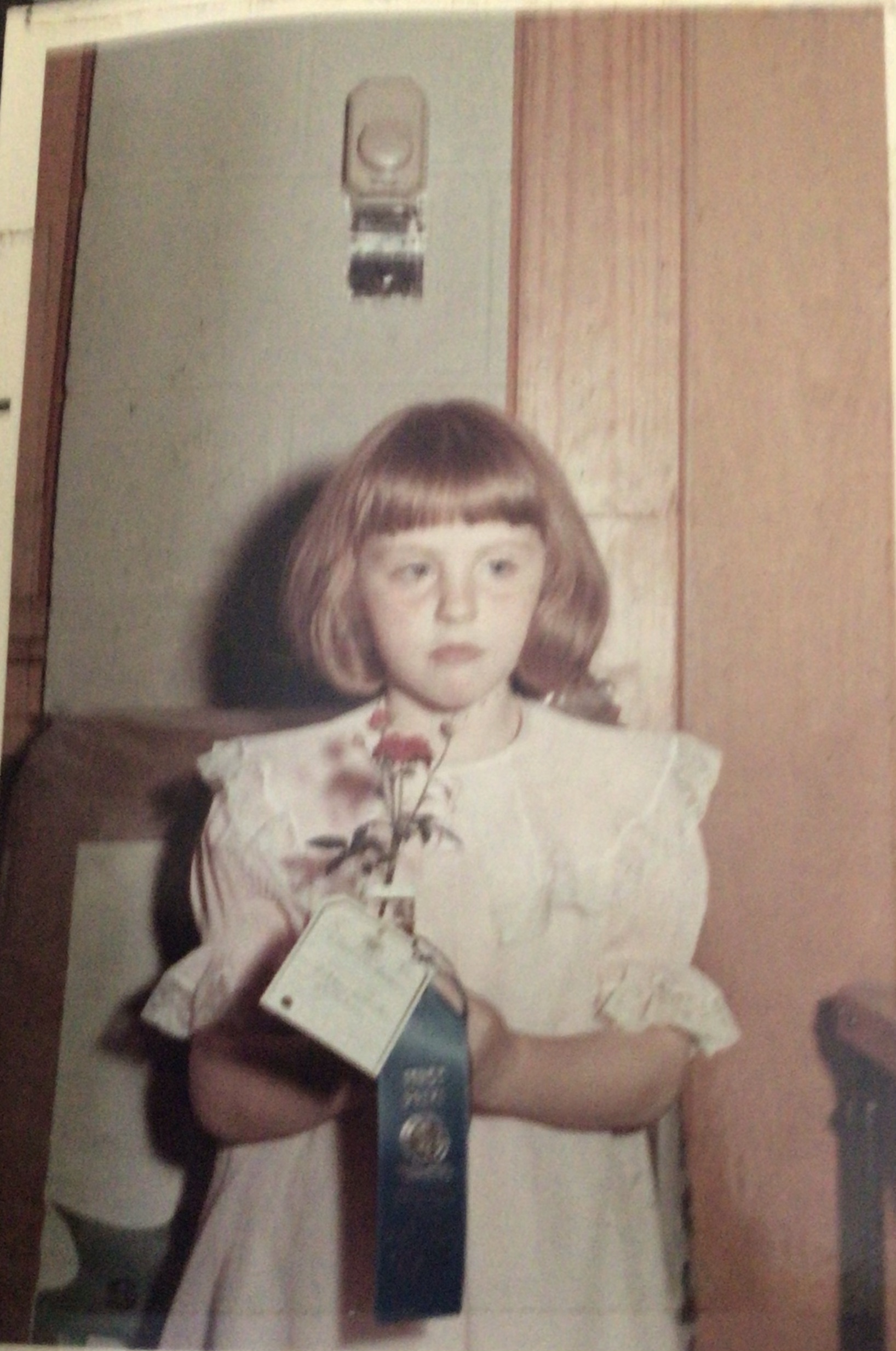 as children. There were sooooooooo many. The rooms are large and cool to preserve the perfect quality of roses. They are filled with roses. You cannot imagine how completely filled this space was with the scent of roses all the best of the best waiting to be judged. The spent time wasn't boring at all! Every trip was an adventure, always fun.